LABORATOIRE
D'ANALYSES
CRIMINALISTIQUES
LABORATOIRE D'ANALYSES CRIMINALISTIQUES
De l'approche à l'expertise
en morphoanalyse
de traces de sang
et en détection de
traces de sang
From information to expertise about BPA
and Latent Blood detection
LABORATOIRE
D'ANALYSES
CRIMINALISTIQUES
LABORATOIRE D'ANALYSES CRIMINALISTIQUES
Centre de conseil
et d'analyse
de la Morpho
à la Criminalistique
Advice and analysis Center from BPA
to Global Forensic Science
MORPHOANALYSE
DES TRACES DE SANG
Une approche méthodique
BLOODSTAIN PATTERN ANALYSIS
METHODIC APPROACH
by Philippe Esperança (2019)
Ouvrage présentant les outils,
les informations et les
procédures indispensables
pour réaliser une morphoanalyse
de traces de sang
en toute objectivité. 
Book presenting the tools, information and procedures essential to carry out a Bloodstain Pattern analysis in all objectivity
ATLAS DES MODÈLES DE TRACES DE SANG ET CLEF D'IDENTIFICATION
ATLAS OF BLOODSTAIN PATTERNS
AND AN IDENTIFICATION KEY
Un atlas complet et
une clef d'identification
sont pour la première fois
délivrés aux morphoanalystes
de traces de sang.
A complete atlas and an identification key are provided
for the first time to bloodstain pattern analysts
3D MODELING AND
VIRTUAL REALITY
Nous sommes capables de
modéliser une pièce,
une habitation, tout un lieu
à partir de clichés photos.
Il est même possible d'utiliser
ces modélisations en réalité
virtuelle (reconstitution,
remise en situation, ...)
We are able to model a room, a house,
an entire place from photos.
It is even possible to use these 3D models
in virtual reality (reconstruction, re-simulation, ...)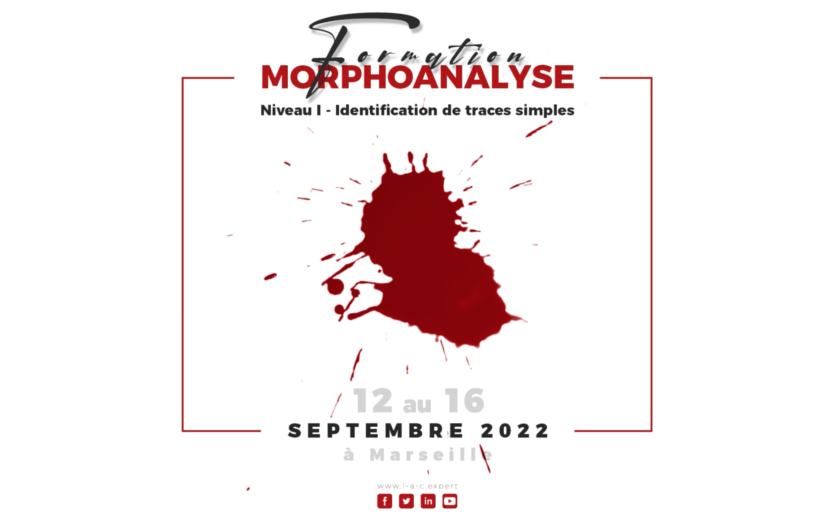 FORMATION MORPHO
Niveau I - 12 au 16 septembre 2022
Bonjour à tous !
Nous organisons une session de formation de technicien en étude de traces de sang, du 12 au 16 septembre 2022 à Marseille et en français.
Premier des trois maillons de formation menant aux fonctions d'expert morphoanalyste, ce Niveau 1, basé sur notre méthodologie accréditée ISO, permet l'identification de l'ensemble des traces que nous pouvons découvrir sur les supports étudiés.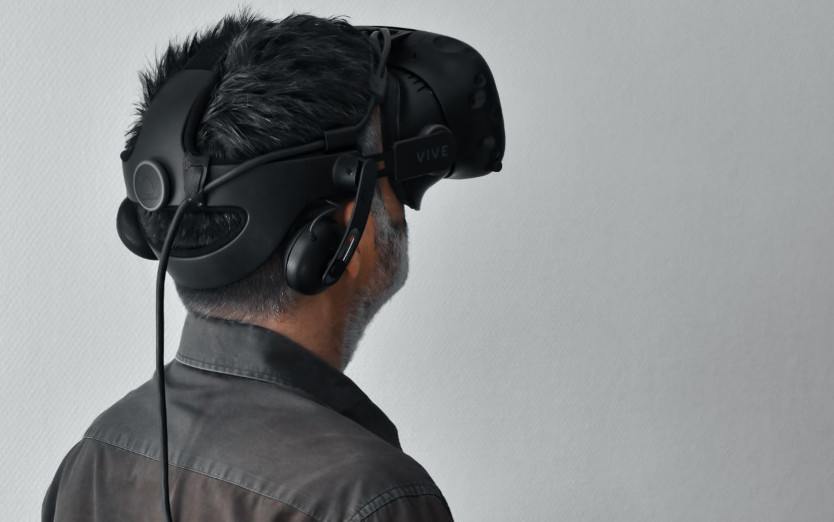 Premières reconstitutions judiciaires en réalité virtuelle !
Deux reconstitutions semblaient difficiles à organiser sur les lieux des faits en raison des troubles à l'ordre public qu'elles pouvaient créer.
C'est pourquoi deux juges d'instruction ont chacun fait le choix de réaliser la totalité de leur reconstitution des faits en réalité virtuelle...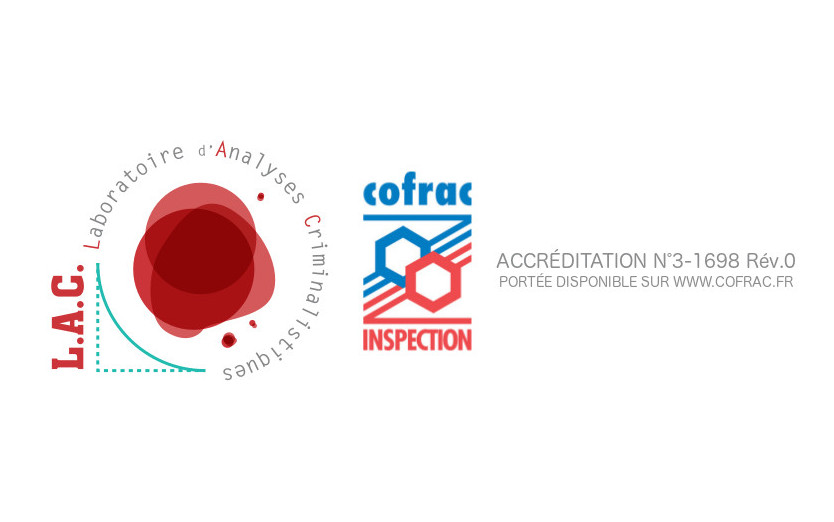 J'ai la joie de vous annoncer que nos activités de Morphoanalyse de traces de sang et d'étude de compatibilité sont accréditées !
Après avoir introduit ces activités dans le monde de l'accréditation en 2014 lorsque j'étais à l'IGNA, la petite équipe du LAC a relevé le défi et brillamment repris le flambeau ...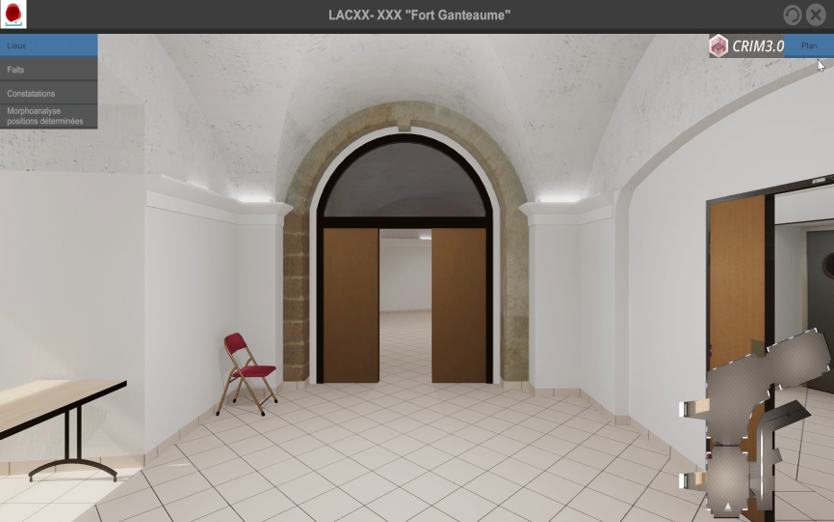 Modélisation tridimensionnelle : CRIM3.0
Nous avons le plaisir de mettre à votre disposition l'enregistrement vidéo réalisé lors de notre webinaire intitulé " La morphonalyse de traces de sang et son intérêt pour le procès pénal"...
Depuis 2019, nous proposons une nouvelle et innovante application permettant de naviguer librement en trois dimensions dans des lieux d'investigations actuels ou anciens tout en visualisant les constatations initiales mais aussi tous les résultats d'analyses et d'expertises…

(webinar #1) Bloodstain pattern analysis and its benefits for justice

(webinar #2) How to use Bluestar part 1/15 – Introduction

(webinar #3) CRIM3.0 – when 3D modeling and virtual reality work for justice